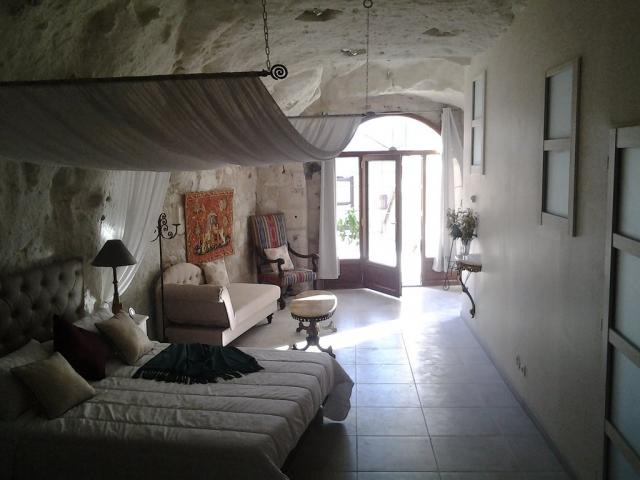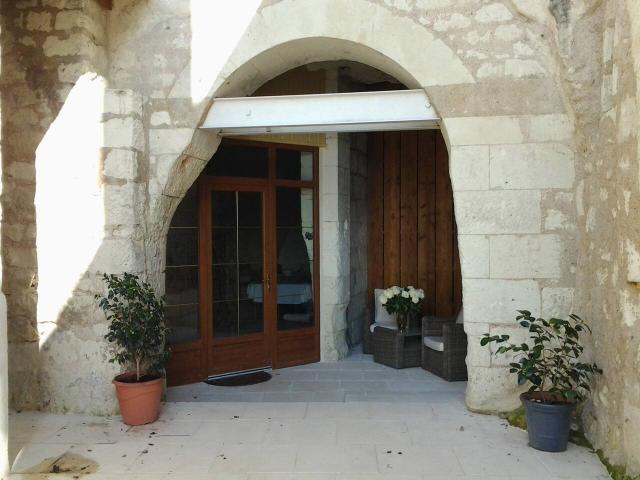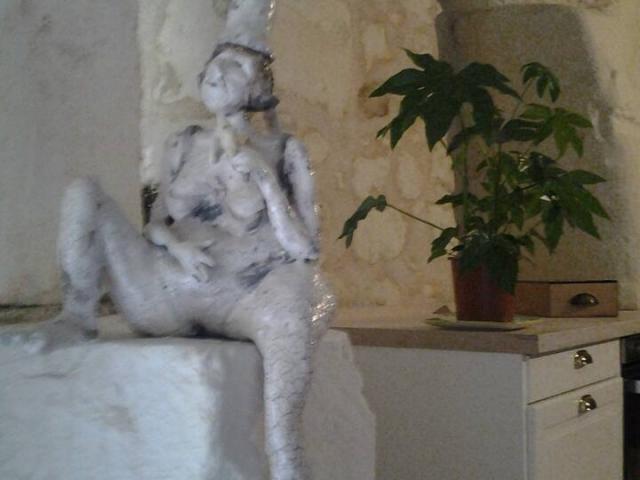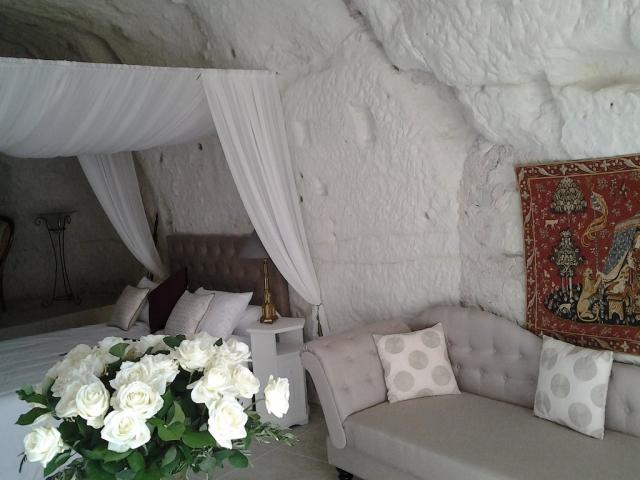 After a welcome coffee around the wooden table in the large troglodyte dining room, my wife and I entered the bedroom which used to be an old attic. I immediately felt that this place was steeped in history. Indeed, the Manoir des Roches was built in 1548 and long served as a guardhouse on the way to Santiago de Compostela!
Irina enjoys sharing her passion for the Loire Valley with her guests. With her partner, Eric, they discovered the region in 2013. They wanted to find a unique place in this area they love. It took them 4 years of research to find it. This mansion was ideal for their project, where they could combine this love of old stones and the Loire Valley.
After months of work and meticulous development, three luxury rooms have been created, in different styles (including a troglodyte cave, accessible to people with reduced mobility), furnished and decorated with antiques found in the region.